19. Ahh… the Moto Rokr – Long before there were smartphones, there were "feature" phones. As far as I know the Moto ROKR was the only mobile phone (before the advent of smartphones) that had any kind of integration with Apple and/or iTunes. It was the first and last as it didn't review particularly well. Motorola did keep making newer versions of the Rokr, but the first generation E1 was the only one to ever feature anything "itunes" related.
If you care for a full review: http://www.cnet.com/products/motorola-rokr-e1-at-t/
Fun quote from that article "After months of rumors, speculation, and a whole lot of hype, the Motorola iTunes cell phone is finally available for Cingular Wireless. Yes, you can download iTunes songs on to the phone and play them at will, but it's important to note that the Motorola Rokr E1 is less an iPod player with a cell phone attached than it is a phone with Apple iTunes software preinstalled." 🙂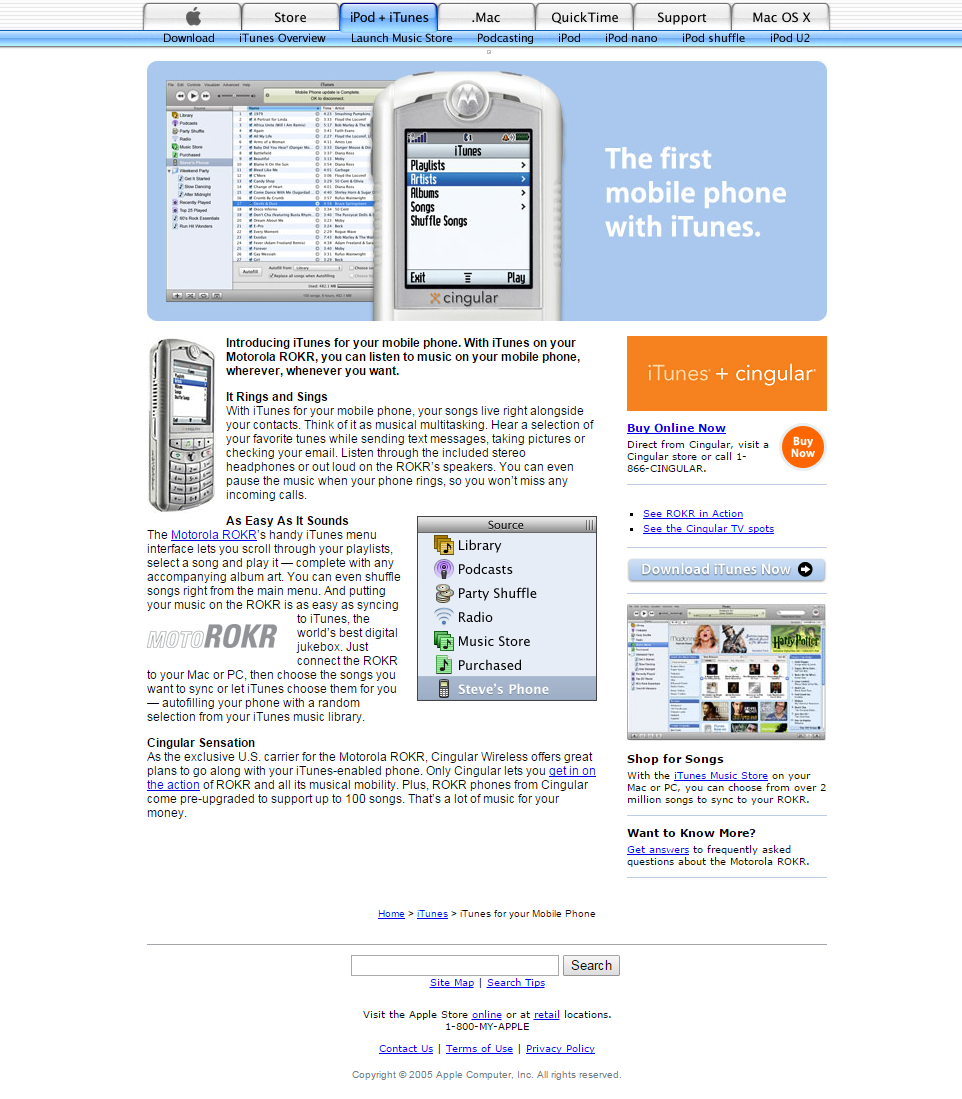 20.I remember seeing a 5th generation iPod in the hands of another student in a college class and this was the first time I actually wanted an iPod because someone was watching a TV show on it and that kind of video playback capability in a device that small was amazing at the time. I got a Microsoft Zune a year or two later… the big feature on that was "WiFi" of sorts… that only worked for communication with other Zunes… All of these devices were isolated, amazing in retrospect as everything today is network connected and few of us could imagine ever going back to anything less.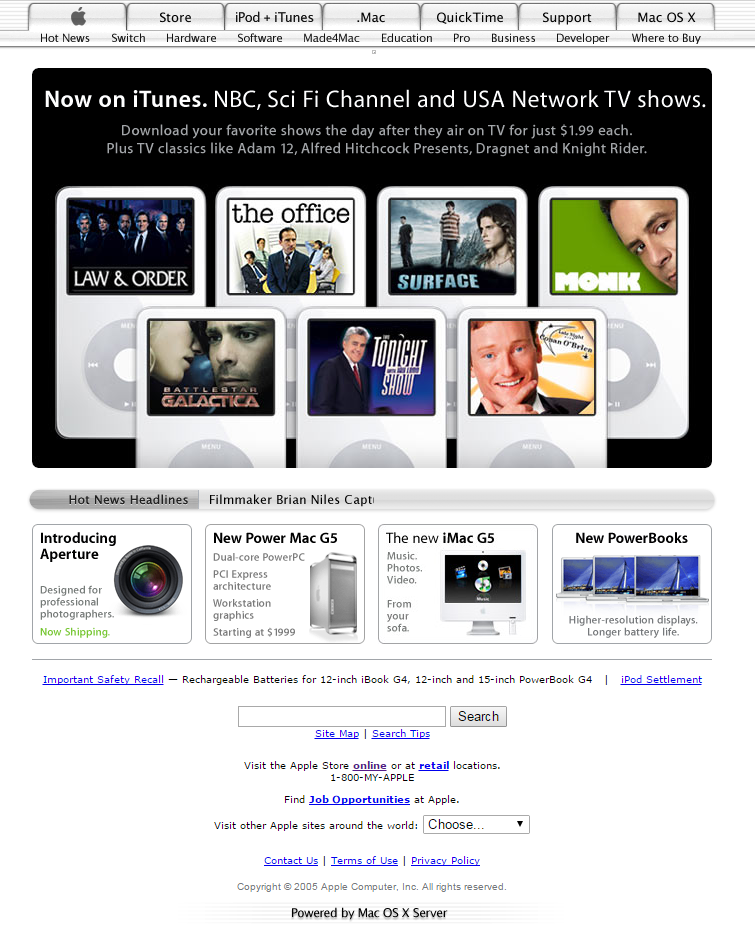 21. Sleek, yet kind of gigantic… until you consider there was a desktop computer (with DVD Drive…) crammed into that monitor. Marry it with a wireless keyboad and mouse and you had one very futuristic looking (and functional) desktop.