34. I had to included at least one image of the MacBook Air. Introduced in early 2008, it then went through a second revision in late 2008 and early 2009. The model shown here is the 3rd generation Macbook Air. This is one of the (if not "the") best selling Apple computers. The third generation was notable as being the first of the line to come with an SSD as standard. Ultrabooks like the Air, tablets, and smartphones all led to the eventual demise of the oft-forgotten netbook, the spirit of which (small, very cheap, lightweight, good battery life) still lives on in the Chromebook.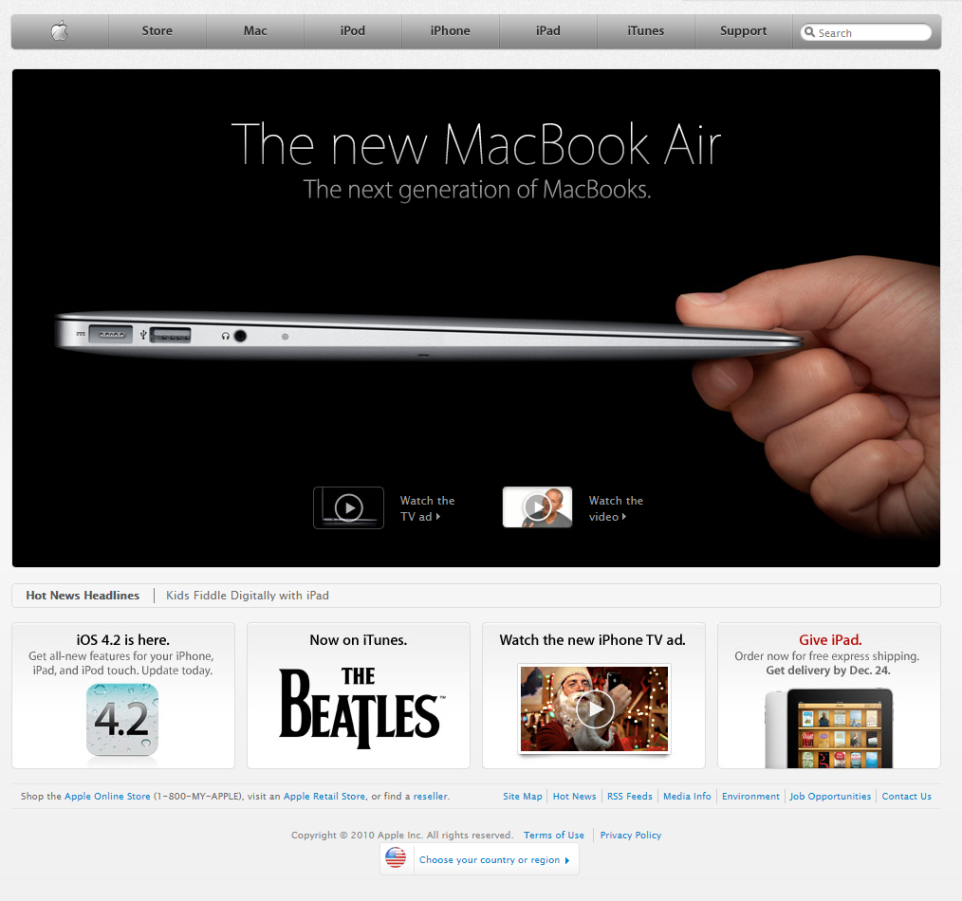 35. 2011 brought the world "iCloud" and if you worked in IT, the term "cloud" was already one of the most overused words in the industry… and it still is…
You might not have noticed but going into 2011 here, Apple made subtle design changes to the site again. Moving away from a "metallic theme" (the giant iCloud logo aside) and moving to a darker glossy look for the navbar. The site background also lightened up giving better definition and contrast to the other page elements.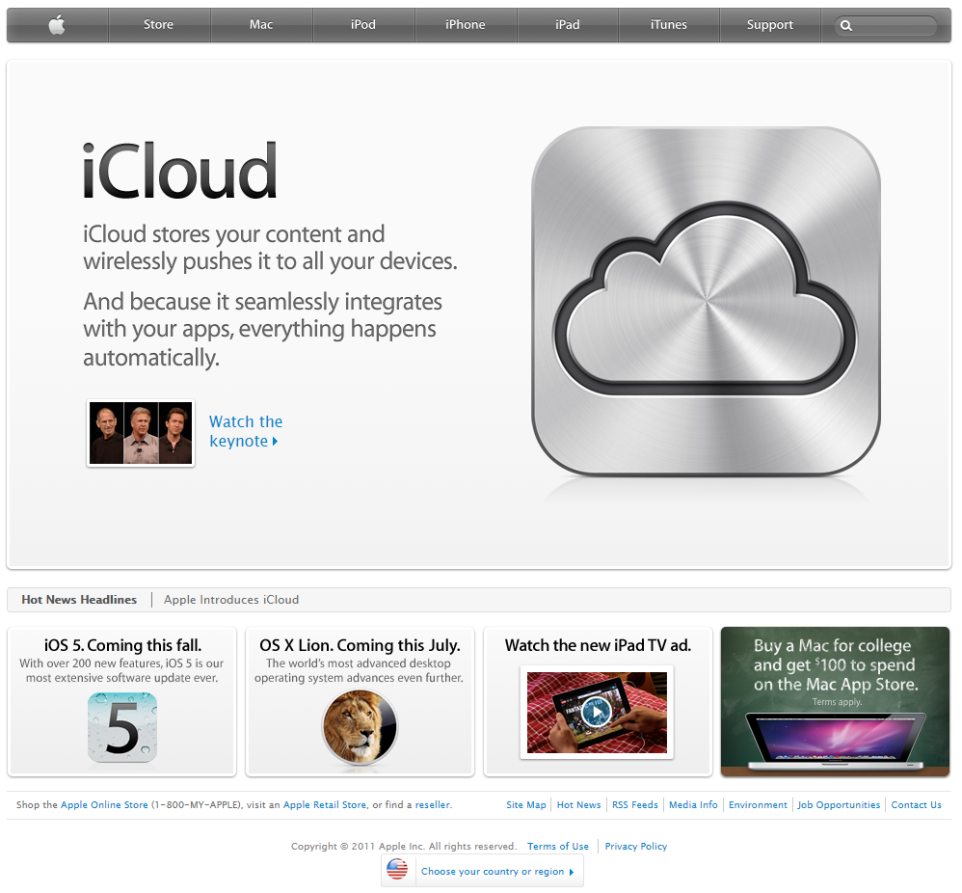 36. I thought 2K resolution on a 9.7″ screen was ridiculous… now I have a phone with a 5.5″ screen that has the same resolution. Go figure… After using a device with "retina" or better PPI counts… it is very hard to go back.